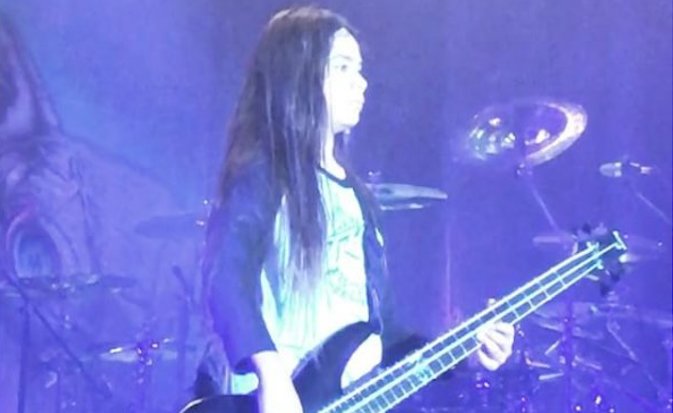 Korn's regular bassist Fieldy was unable to make it to Korn's South American tour due to "unforeseen circumstances" but that's ok because the band has found a worthy replacement.
Tye Trujillo, a 12 year old boy who happens to be the son of Metallica bassist Rob Trujillo, is filling in for Fieldy for a few days while he's away. Tye normally plays for a band called The Helmets, but he was happy to answer the call when Korn enlisted his services.
Tye made his debut with the band this week during a live show in Bogota, Colombia, and he absolutely killed it with his performance. You can check out a few video clips below.
https://www.instagram.com/p/BTBoT5WhJCn/?taken-by=donchinche
You can catch Tye playing bass for Korn at the following shows:
April 19 – Espaço Das Américas – São Paulo, Brazil
April 21 – Live Curitiba – Curitiba, Brazil
April 23 – Pepsi On Stage – Porto Alegre, Brazil
April 25 – Estadio Malvinas Argentinas – Paternal, Argentina
April 27 – Teatro Caupolican – Santiago, Chile
Fieldy is expected to resume his bass playing duties during the bands US tour in May.