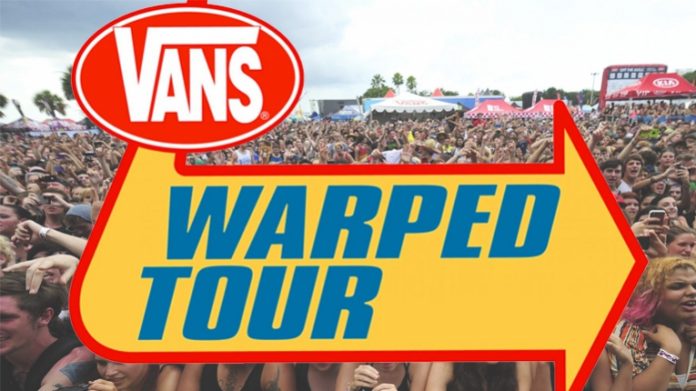 2018 will be Warped Tour's final year as a full tour, and everyone's trying to figure out who will be joining the festival for this one last run.
Fans are hoping to see some big names return to the tour such as Blink-182, Fall Out Boy, Paramore and others, but unfortunately things don't seem to be going well on that front.
The official lineup is set to be announced on March 1st, but in the meantime the official Warped Tour Twitter account has provided an update.
According to a recent tweet, they've heard nothing back from Blink-182, The All American Rejects declined, Paramore are rumored to be doing their own tour this summer, Yellowcard won't be playing because they broke up, and the same goes for My Chemical Romance.
However, they did say they would look into Say Anything possibly joining the tour.
.@blink182 we have the same agent & yet nothing 🤷‍♂️@therejects we tried, a band member didn't want to do it@paramore word on the street is they're doing their own tour@Yellowcard is no longer a band@MCRofficial not reuniting 🙅 @SayAnythingMuz we'll look into it! https://t.co/f7zMxDnNkP

— Vans Warped Tour (@VansWarpedTour) February 16, 2018
Sorry folks, this is definitely not the news any of us wanted to hear.