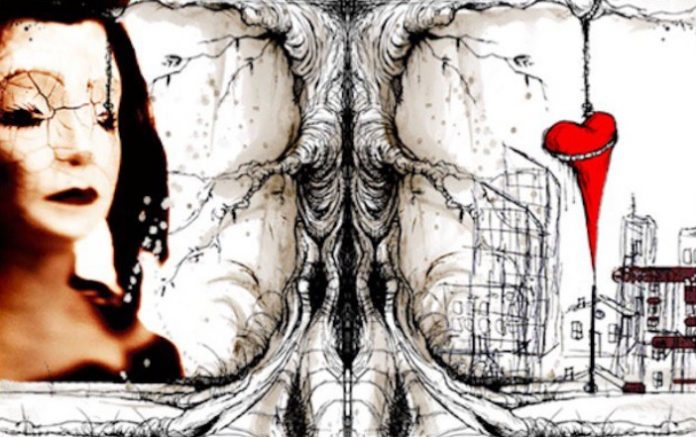 The Used recently melted faces on their 15th anniversary tour and now they've announced that they'll be hitting the road once again in August for the second leg of the tour.
The tour is a celebration of their self titled album and "In Love and Death" and the band plays both albums over the course of two nights. I was lucky enough to hit up both nights of the tour earlier this year in Boston and all I can say is that if you're a fan of The Used you definitely don't want to miss it.
Tickets go on sale Friday, June 17 and you can check out the tour dates below.
Aug 16 – Crystal Ballroom – Portland, OR
Aug 17 – Crystal Ballroom – Portland, OR
Aug 19 – The Observatory – San Diego, CA
Aug 20 – The Observatory – San Diego, CA
Aug 23 – House of Blues – Houston, TX
Aug 24 – House of Blues – Houston, TX
Aug 26 – Emo's – Austin, TX
Aug 27 – Emo's – Austin, TX
Aug 30 – Midland Theatre – Kansas City, MO
Aug 31 – Midland Theatre – Kansas City, MO
Sept 2 – Pageant – St. Louis, MO
Sept 3 – Pageant – St. Louis, MO
Sept 6 – Bogart's – Cincinnati, OH
Sept 7 – Bogart's – Cincinnati, OH
Sept 9 – Danforth Music Hall – Toronto, ON
Sept 10 -Danforth Music Hall – Toronto, ON
Sept 13 – House of Blues – Cleveland, OH
Sept 14 – House of Blues – Cleveland, OH
Sept 16 – Newport Music Hall – Columbus, OH
Sept 17 – Newport Music Hall – Columbus, OH
Sept 20 – The Norva – Norfolk, VA
Sept 21 – The Norva – Norfolk, VA
Sept 23 – House of Blues – Myrtle Beach, SC
Sept 24 – House of Blues – Myrtle Beach, SC
Sept 27 – Masquerade – Atlanta, GA
Sept 28 – Masquerade – Atlanta, GA