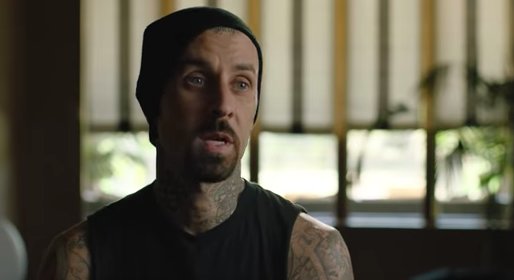 Blink-182 is releasing "California" on Friday and anticipation for the album is at an all time high. Blink hasn't released anything since "Dogs Eating Dogs" a few years back and things are different this time around. Tom DeLonge doesn't appear on "California" as Matt Skiba has taken over on guitar and vocal duties.
Spotify has released a new episode of their series "The Drop" which features Travis Barker talking about the album and what the writing process was like. Travis says the band wrote the album in about a month and a half.
He added that the writing process was different this time around because the band hasn't worked with a producer in almost 10 years and this time they recruited John Feldman. According to Travis the band wrote 3 songs with Feldman as soon as they started working with him.
Travis also goes into the writing process for "Neighborhoods," how he wants Blink-182 to be remembered and more in the clip below.