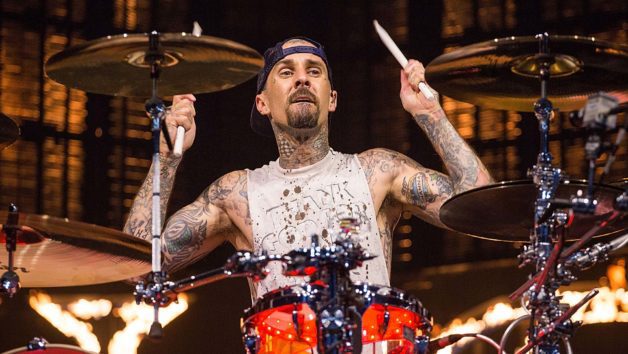 Travis Barker hasn't had the best luck recently. Blink-182 had to cancel their Las Vegas residency shows because it was discovered that Barker has blood clots, and last week he was involved in a car crash.
Barker and his 14-year-old son, Landon Asher, and Landon's were in his black Mercedes SUV in Calabasas, California when a school bus collided with the vehicle. The driver was the only one in the bus, and even though Barker's car was totaled, luckily no injuries were reported.
The iconic drummer recently spoke to E! News about he crash, and he noted that he was lucky to have a vehicle that held up during the collision.
"I was in a really bad car accident but I came out unscathed, which is pretty awesome. My car is totaled but I pretty much walked away OK, which is awesome. A school bus ran a red light. It was insane. I have a really big 4×4 G-Wagon and if I wasn't in that, it might have been different but it held up pretty well."