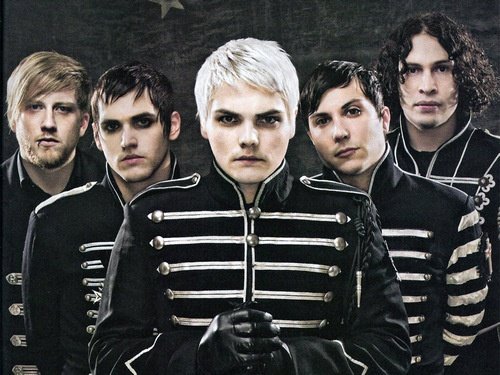 Fans have been waiting patiently for My Chemical Romance to reunite at some point, but the former band members have given no indication that they are thinking about getting back together.
Still, that hasn't stopped fans from hoping, and recently a petition for My Chemical Romance to play Warped Tour this year was picking up some major steam on the internet.
However, it doesn't look like it's going to happen.
The official Warped Tour Twitter account recently confirmed that MCR won't be reuniting for the tour.
let's just set the record straight – we are not reuniting @MCRofficial
and we're not okay about it
we're not o-fucking-kay

our hearts are broken too…and it's valentine's day https://t.co/9Gu1rjNbal

— Vans Warped Tour (@VansWarpedTour) February 15, 2018
2018 will be the last year that My Chemical Romance hits the road as a full tour, and it's rumored that some huge bands will be featured on the tour. It's just a shame that MCR won't be a part of it.