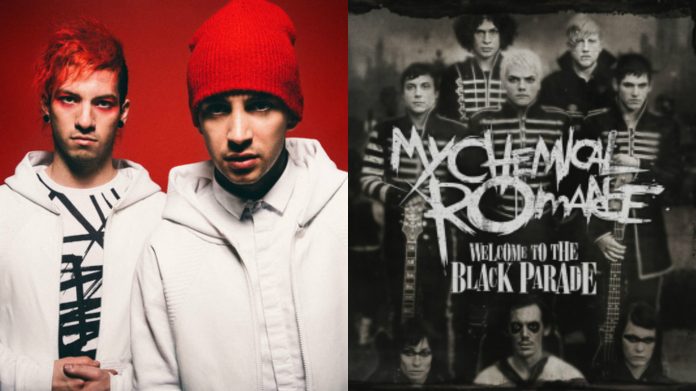 My Chemical Romance sent the internet into a frenzy a few weeks ago when they posted a teaser video for an upcoming re-release of "The Black Parade."
Fans were hoping to see the band get back together and unfortunately everyone was crushed when the band confirmed that they have no plans to reunite.
The good news is that although we won't be listening to My Chemical Romance play their own songs anytime soon, Rock Sound is releasing a tribute album featuring bands such as Twenty One Pilots, Asking Alexandria, Escape The Fate and more.
The album is set to be released on September 14th and it's available for pre-order by clicking here.
You can check out the tracklist below.
01. The End. – ONE OK ROCK
02. Dead! – Escape The Fate
03. This Is How I Disappear – Creeper
04. The Sharpest Lives – State Champs
05. Welcome To The Black Parade – Crown The Empire
06. I Don't Love You – Moose Blood
07. House Of Wolves – Palisades
08. Cancer – Twenty One Pilots
09. Mama – Ghost Town
10. Sleep – New Years Day
11. Teenagers – Against The Current
12. Disenchanted – Chunk! No, Captain Chunk!
13. Famous Last Words – Asking Alexandria