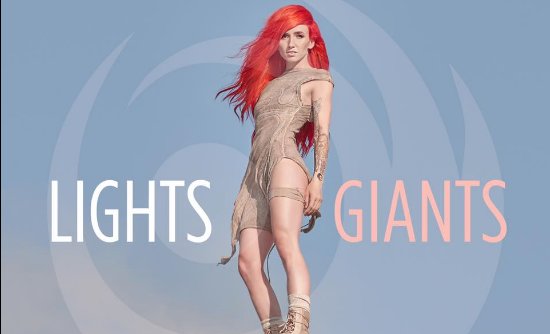 Lights will be releasing a new album along with a comic book "Skin & Earth" this fall, and she's just dropped the first video from the album for the song "Giants."
The video is definitely an interesting watch, and it takes fans into the world that the singer has created with the album and comic.
"I feel my whole life has lead up to a project like this," Lights said in a statement. "It's a complete convergence of everything I love – music, comics, post-apocalyptic romance, crystals, wine and powerful ladies, all perfectly entwined. It'll be by far my most care-free and fierce album yet. I think now, more than ever, people need a reason to listen to a whole record, and this is mine."
Check it out below.