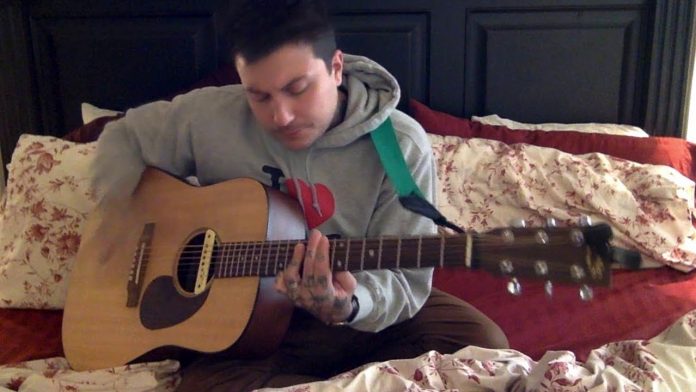 Frank Iero has been very busy since My Chemical Romance came to an end, and he's been fronting his own band Frank Iero and The Patience, but he recently took some time out of his busy schedule to record a special performance for Bedstock.
Bedstock is: "a one-of-a-kind, life-changing online music festival, where artists play from bed for sick kids stuck in theirs. It helps raise funds and awareness for MyMusicRx, a program that delivers the healing power of music to hospitalized kids across the country"
Iero decided to play "Best Friends Forever" for his performance, which can be viewed below, and you can donate by clicking here.