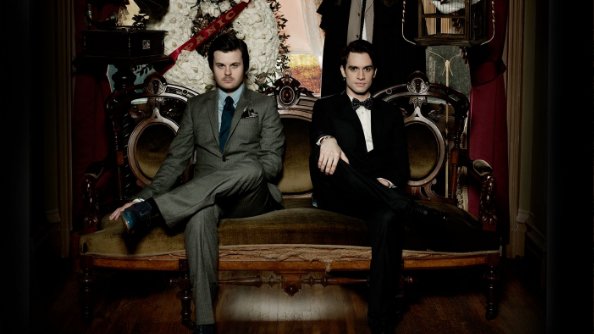 Panic! At The Disco is and has been just Brendon Urie for a while now, but former drummer Spencer Smith recently scored a pretty sweet job. Pete Wentz recently took to Twitter to confirm that Smith is now working in an official role with his label DCD2, and he will be working to help develop artists.
As a label, DCD2 has always been about finding like-minded creative people and magnifying their vision. Since the founding of decaydance (with our first signing @PanicAtTheDisco) to what is now called @DCD2Records, I have sought a partner that shares this spirit…

— pw (@petewentz) February 7, 2018
That said, I think it's really fitting to announce that @TheSpencerSmith is back at @DCD2records in an official role working to help grow and develop new acts on our roster.

— pw (@petewentz) February 7, 2018
Spencer followed up by saying that he feels like he's at home with the label, and they also announced a new signing, as L.I.F.T. is now part of the DCD2 family.
I'm beyond excited to announce my involvement in DCD2, and finally get to talk about the not so well kept secret @petewentz and I have had for a minute now. To be a part of building the future of a label that took a chance on my band feels right, and feels like home 😉 – Spencer

— DCD2 (@DCD2records) February 7, 2018
Proud to announce the first artist @petewentz and I signed together: L.I.F.T (@therealdeadkids) Welcome to the DCD2/@Photofinish family – Spencer 💀💀💀💀💀 pic.twitter.com/2FpN3iRl54

— DCD2 (@DCD2records) February 7, 2018