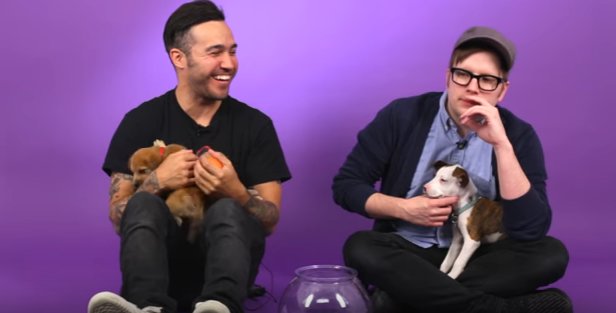 Fall Out Boy recently announced that their new album "MANIA" is set to be released in the fall, and the unleashed their latest single "Young and Menace" on the world just a few weeks ago.
Fans have a lot of questions about the new album, and Fall Out Boy in general, and Pete Wentz and Patrick Stump attempted to answer some fan questions in one of Buzzfeed's latest videos. Unfortunately it proved to be a little harder than they thought it would because they were surrounded by adorable puppies who happened to be a little distracting.
If you love Fall Out Boy and puppies then you're in luck because the video has an even mix of both. Check it out below.