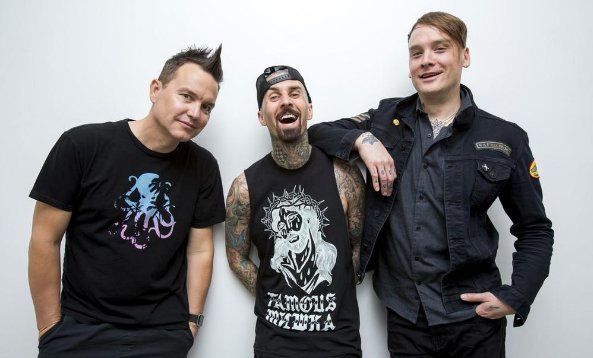 This year Warped Tour is set to celebrate its 25th anniversary, and a handful of shows will be taking place this summer.
The lineup was recently announced, and it was confirmed that Blink-182 will be making their return to the Warped Tour stage this year.
Blink is currently scheduled for the 6/29 and 6/30 dates in Atlantic City, and it sounds like fans could be hearing some new songs when they perform.
Travis Barker spoke to Front Row Live Entertainment about the new album, and he said that it will be out before Warped Tour.
"It will definitely be out before the Warped Tour. I think we'll be wrapped up right after the time we play Back To The Beach."
Are you looking forward to hearing what the trio comes up with next? Sound off in the comments below.