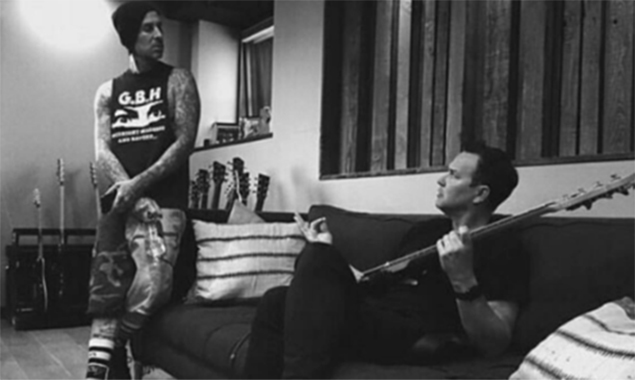 It's been almost two years since Blink-182 released "California" but luckily they're back in the studio working on new tunes. Mark Hoppus recently shared a photo on Snapchat which shows Travis Barker doing what he does best behind the drum kit.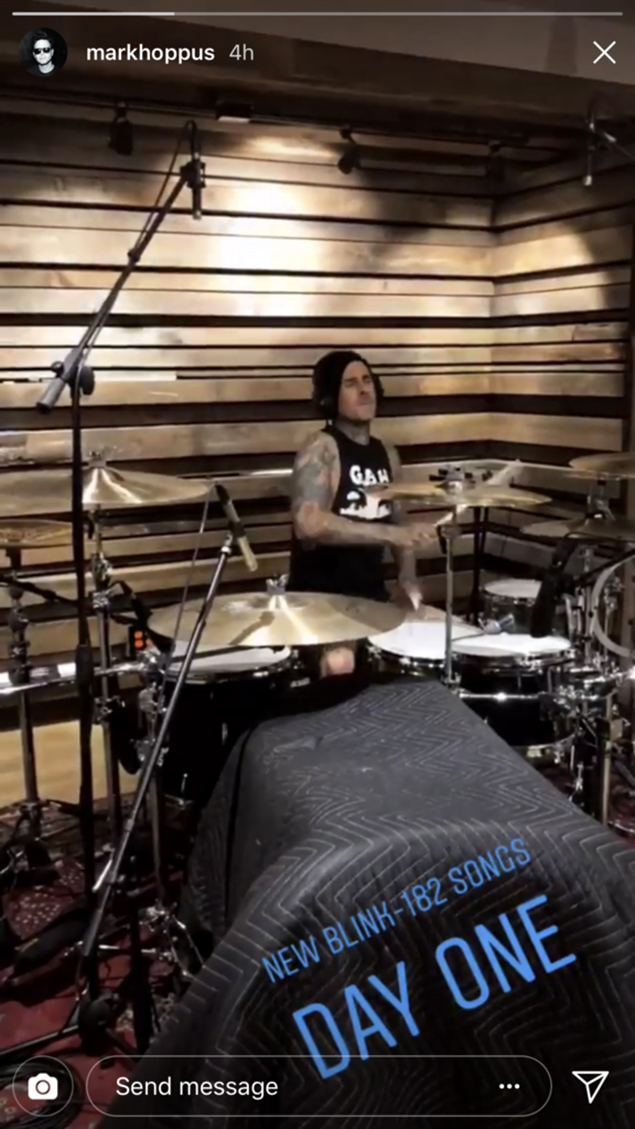 Travis also shared a photo which seems to show a little brainstorming session between the two pop punk icons.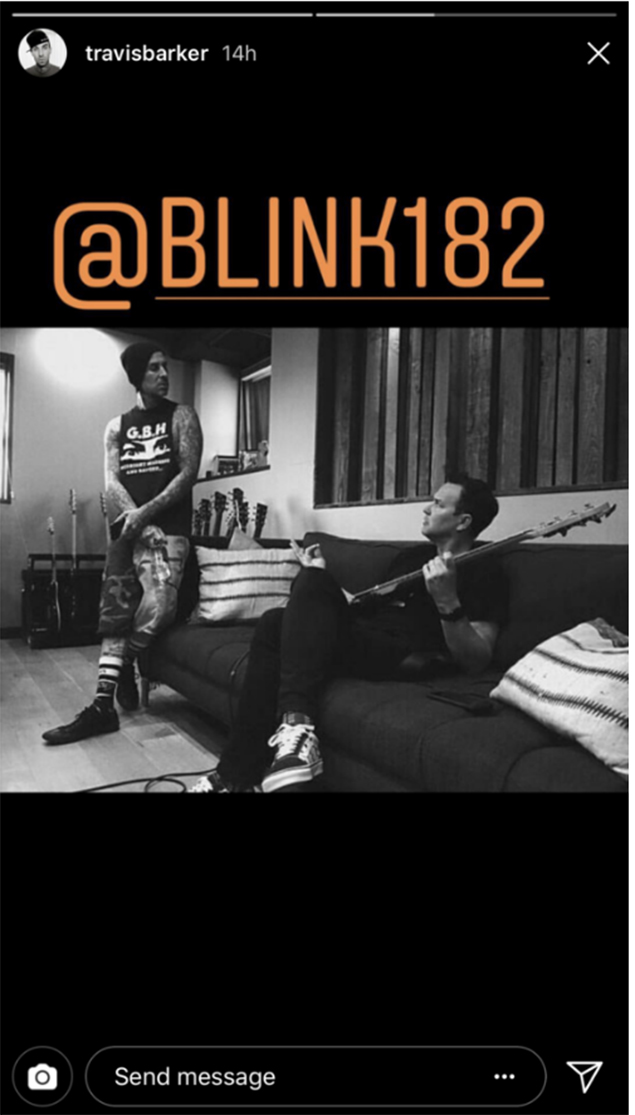 At this point it's anybody's guess when the band might release new music, but the fact that they're actually in the studio is very encouraging.