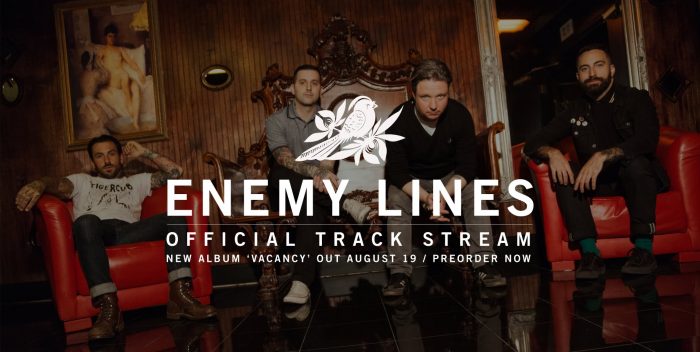 Bayside is set to release their new album "Vacancy" via Hopeless Records on August 19th and they've released a new song from the upcoming album titled "Enemy Lines" which you can check out below.
Anthony Ranieri recently told Silverstein frontman Shane Told on his "Lead Singer Syndrome" podcast that this was the most difficult album for him to make.
"I moved to Nashville two-and-a-half years ago with my wife and baby. The plan was to go down for a couple of years, plant seeds and move back to New york.  We came down and after a year of being here we split up," Raneri says. "I was like, 'do I live in Tennessee now? Alone?'  It was a crazy super isolated time where I didn't know what was going to come next and moved into an apartment to try and sort things out. That's where I wrote the record, I wrote Vacancy in that apartment.  I had a couch, a TV, my bed, a desk, a computer and my guitar—everything else was in boxes, waiting for me to figure out where they were going to go. We were calling it the hotel, which is where the hotel on the cover came from; Vacancy had a double meaning, the physical and emotional experience.  This is the first record I've written that's had a theme to it, I didn't want to write a typical break-up record, it's not about what happened, it's about the aftermath."
"Vacancy" will be released on August 19th and you can check out the official tracklisting below.
TRACKLISTING:
01 – Two Letters
02 – I've Been Dead All Day
03 – Enemy Lines
04 – Not Fair
05 – Pretty Vacant
06 – Rumspringa (Heartbreak Road)
07 – Mary
08 – Maybe, Tennessee
09 – The Ghost
10 – It Doesn't Make It True
11 – It's Not As Depressing As It Sounds