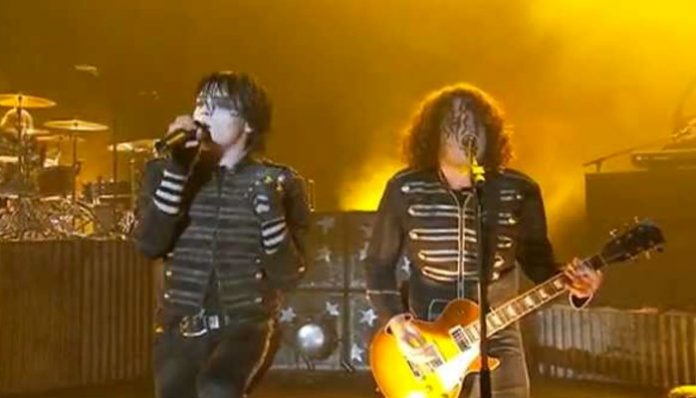 My Chemical Romance may be gone, but they are very far from forgotten. The band celebrated the 10 year anniversary of "The Black Parade" last year when they released a deluxe version of the album, but the release only seemed to increase the demand for a My Chemical Romance reunion.
When a teaser video for the deluxe album surfaced online, fans thought that the band was hinting a reunion and/or possible 10 year anniversary tour, and many hearts were crushed when MCR released a statement saying they have no plans to get back together.
Unfortunately as of right now it looks like there are quite a few fans out there who will never get the chance to see MCR live, and that's why we put together a list of essential live performances.
Whether you're a fan of the "Three Cheers" era MCR, The Black Parade or The Killjoys, there's something here for everyone, so enjoy.
#5 – Helena (MTV Live)
#4 – Bulletproof Heart (Hurricane Festival)
#3 – Cancer (Live In Mexico)
#2 – Teenagers (Live In Munchen)
#1 – Welcome To The Black Parade (Live In Mexico)