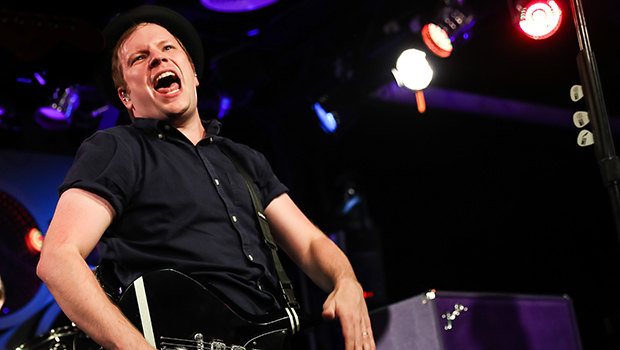 Patrick Stump creates a lot of music, and it sounds like fans will be able to hear another one of his projects sooner than later.
Movieweb.com reports that SyFy and Warner Bros. have partnered up to bring "The Banana Splits" movie to digital platforms on August 13 with a DVD/Blu-Ray release set for August 27.
According to the outlet Patrick Strump is providing the soundtrack for the movie.
Patrick Stump previously did the soundtrack for the 2017 film "Gnome Alone."
The plot description notes that, "the movie centers on a family who decides to check out a taping of The Banana Splits show. The show gets canceled and the stars of the show don't take too kindly to the news. So, they decide to start murdering everyone who happens to be at the studio that day."
Dani Kind (Wyonna Earp) as Beth, Finlay Wojtak-Hissong (The Kindness of Strangers) as Harley, Romeo Carere (Don't Talk to Irene) as Austin, Steve Lund (Schitt's Creek) as Mitch and Sara Canning (The Vampire Diaries) as Rebecca.
The trailer for the movie can be seen below.